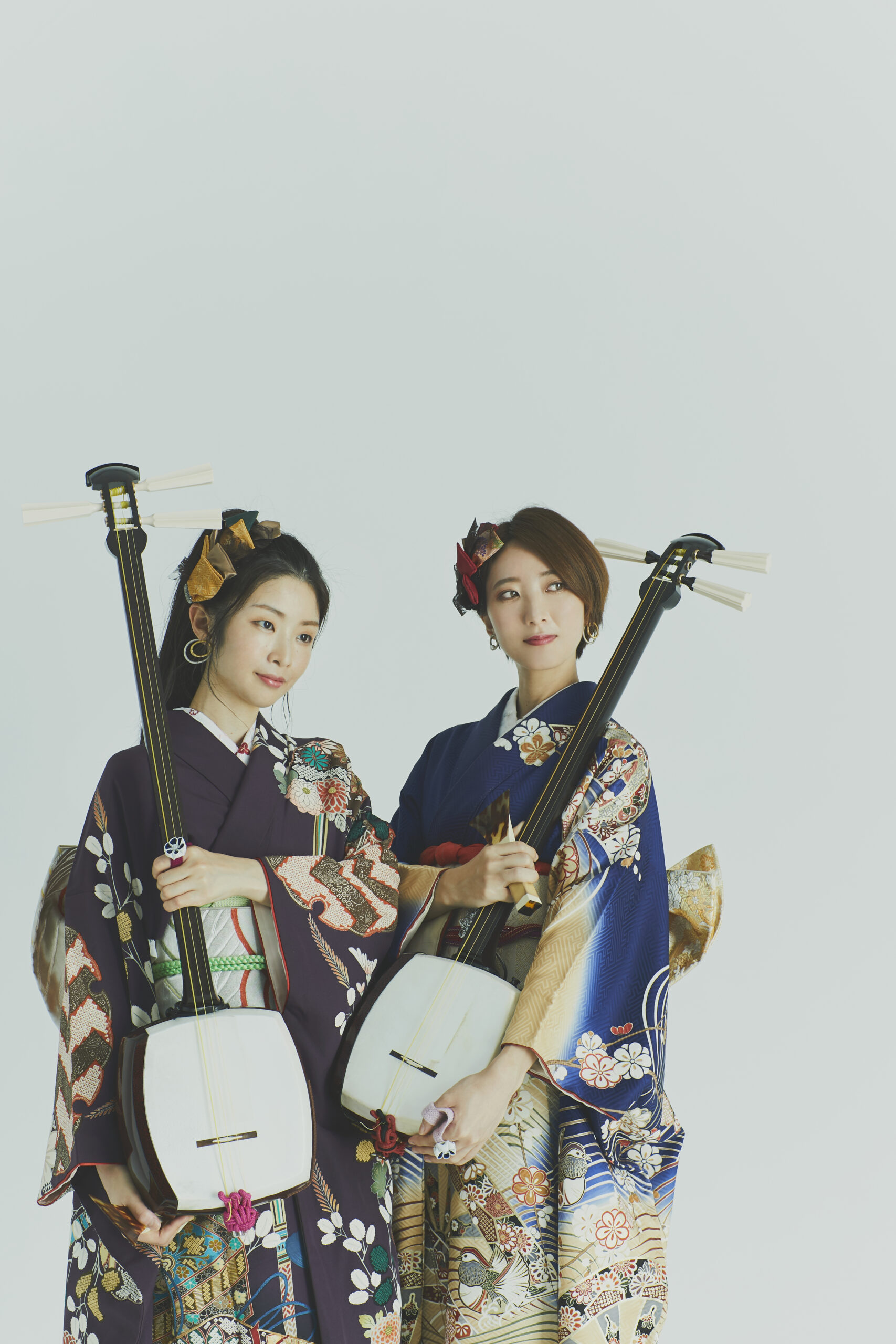 Formed by Hikari Shirafuji and Kanami Takeda in 2008, Ki&Ki (KiKi) is a true Japanese tsugaru shamisen duo based in Tokyo, Japan. They are known across Japan as top-tier players who have both taken the top spot in nationwide and international shamisen competitions.
The music performed by Ki&Ki values the traditional Tsugaru shamisen style of "minyo" and incorporates it into various musical genres.  They create original songs that make full use of the arrangements of folk songs and the playing method of Tsugaru shamisen. Each of them learned shamisen in a different school and this creates differences in tone, which has established a musical style unique to Ki&Ki. Their music is created by the power of the Tsugaru shamisen combined with their feminine sensitivity.
The name "Kiki" means "shine & shine." This comes from the shiny quality created by two people who came form difference places and trained in different schools.  They are currently producing, video editing, planning concerts and events, and distributing content on YouTube.
You can also find them on their website: https://www.learnshamisen.com/