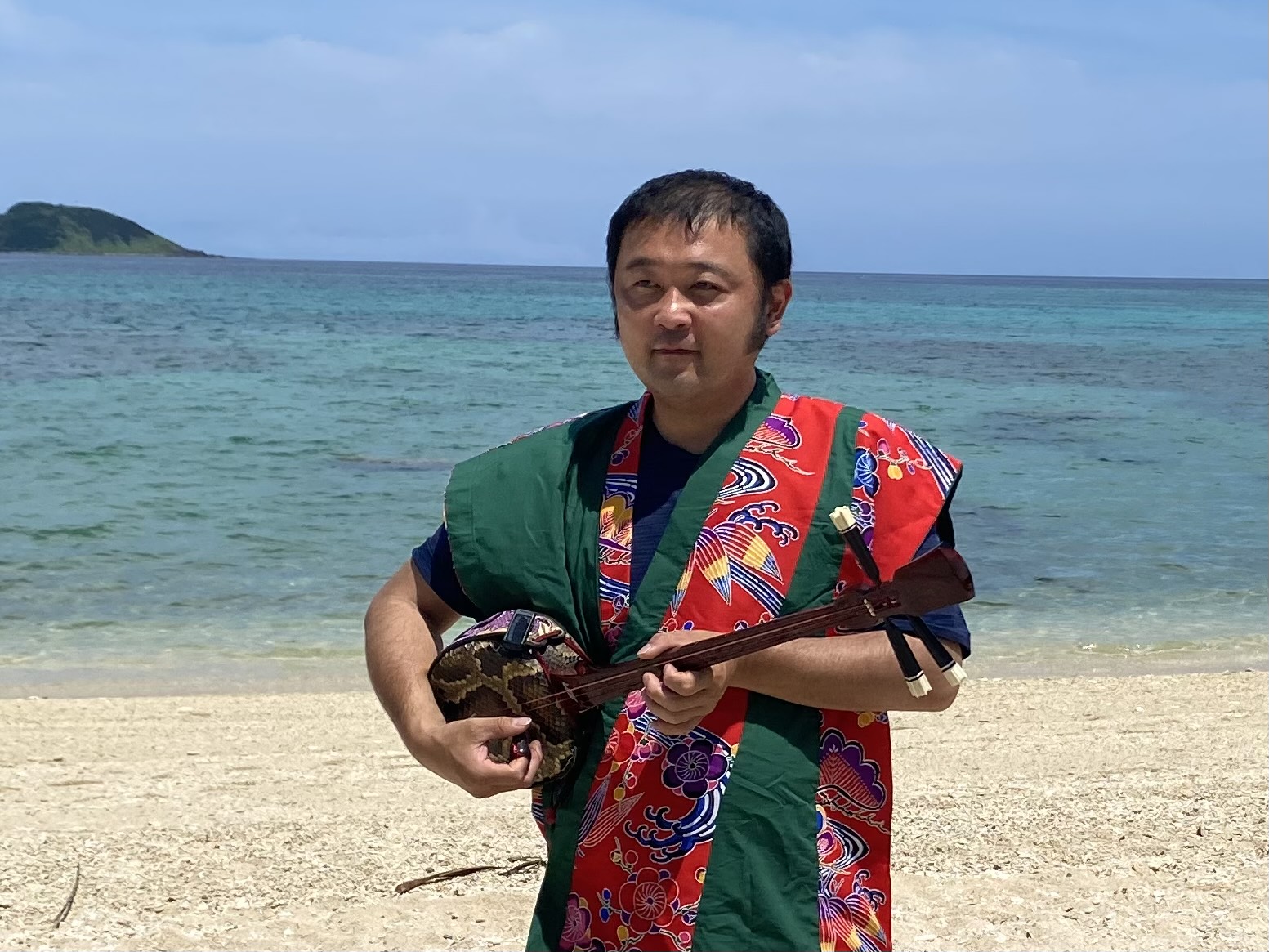 Kaizan Nitta was born on Okinoerabu Island, a remote island which is part of Kagoshima's Amami archipelago. Just north of Okinawa, Okinoerabu is rooted in the Okinawan culture along with that of the other Ryukyu Islands.  Here he learned to play the sanshin, a stringed instrument local to the Okinawan and Amami islands, from Tomiyasu Okita.
 In 2000, Kaizan became an independent performer. While performing as a debayashi in Okinawan folk songs with Shiro Ohira, he changed his stage name to "KINACO." He has performed a wide range of genres such as Okinawan pop, popular songs focused on Okinoerabu, and Okinawan folk songs.  In 2012, he devoted himself to solo performances and one-man live shows and changed his name to "Kaizan."
 Some of his past co-stars include Yutaka Sadoyama, Yuzo Toyoda, Jonny Ginwan, and Shiro Taihei, among many others.