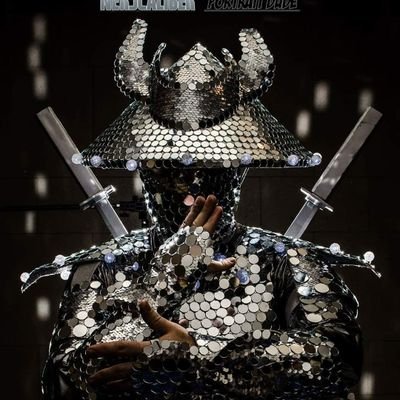 One Piece.  Cirque du Soleil. Celebrities. EDC. Red Carpets. School of Cosplay. After many years of competing at anime convention masquerades, winning Best in Show 19 times with tailored costumes and heavily choreographed skits, he moved to Las Vegas to work for The Venetian designing the Opera Gowns. Eventually he landed at Cirque du Soleil's water spectacular O building costumes.
Since leaving Cirque, he has worked freelance out of his own studio – creating everything from mermaids that shoot water, to Mirrorball Men, and Golden Fairies that contort through the air.  Jez has designed for events with A-list celebrities such as Kim Kardashian, Eva Longoria, Snoop Dogg, and DJs such as Benny Benassi, and Dash Berlin; his jewelry has even been worn on the red carpet at the Billboard Awards.
He has represented the United States at the IOEA Otaku Expo in Japan as a Cosplay Guest, and also helped choose the Canadian World Cosplay Summit representative for 2016. He believes that the world of costuming is an endlessly fascinating pursuit-from armor to gowns, giant puppetry to monsters. He shares unique events that educate and involve the community (such as Lip Sync For Your Cosplay and PROJECT: Cosplay!) and has restructured and organized cosplay events for conventions in his goal to make the competition scene more streamlined. His artistic journey came full circle in 2015 when he was hired as an Artistic Consultant for the One Piece: Gold film, working with Toei Animation to give their film a fully realized Las Vegas feel.  In 2018 he was hired by Right Stuf Anime to create the Official Brand Costumes for animes Aria, Dirty Pair, and Emma.
In Winter 2019 he launched CosplayVegas/GamerVsTailor, the School of Cosplay in Las Vegas.  It has grown to offer classes in all disciplines of costume arts as well as support the community through outreach, education, and pass along the universal message that Cosplay is for everyone!