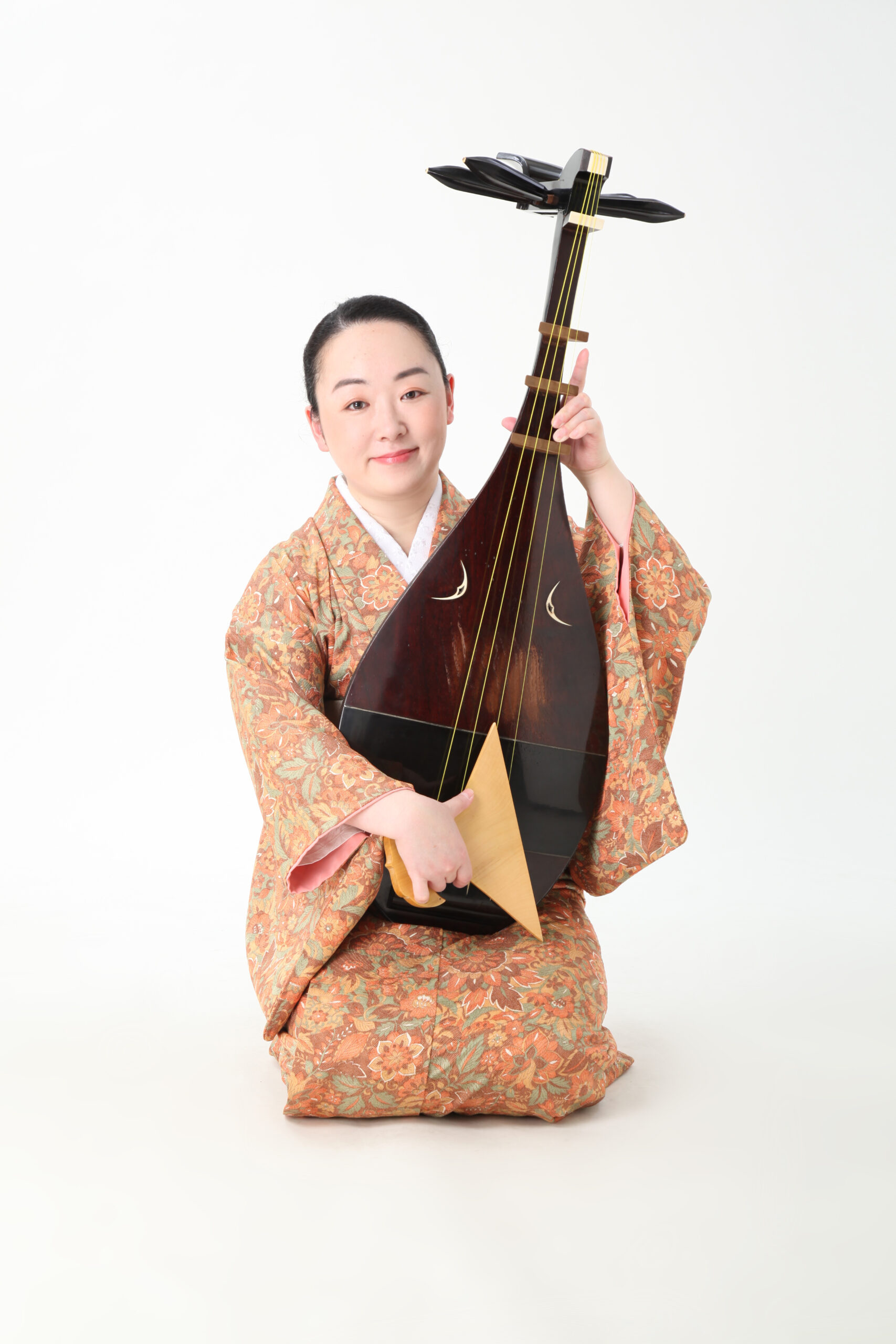 Since 2007, Hakusui Ogiyama has been studying Kinshin-ryu Satsuma Biwa under Osaka-based Kinshin-ryu biwa player Teisui Nakano.  Hakusui specializes in the heroic performance and narration of the Satsuma Biwa, which draws on Samurai traditions. In addition to traditional classical music, she also uses modern Japanese to tell all kinds of new stories. This is called "Otogi Biwa,"which she uses to actively create new songs. In addition, her lectures explaining the history of the biwa and commentary on biwa songs is also well received.
Currently, in addition to performing in Japanese traditional music concerts, she lectures in liberal arts courses and at schools. The group "Otogi Bikuni" is challenging new expressions of biwa performance. You can see various videos with many different  arrangements and biwa techniques on YouTube at "荻山泊水の薩摩琵琶動画倉庫" (Ogiyama Hakusui Satsuma Biwa Video Warehouse).
In 2022, she opened a biwa class in the city of Osaka where she coaches the next generation of biwa students.