Great news! We've released the official schedule for Animazement 2022! There are a few ways you can access our schedule.
The best, most interactive way to access our schedule is to download the Guidebook app on your device. There are a few great ways to do this!
Scan the QR code below
Download Guidebook from the app store and search for Animazement 2022
Use the web link below on your web browser and click "download"
You can also access Guidebook on the web! The web version of the guide is missing some of the features you'll get in the app, but you'll find the same info there! Just go to guidebook.com/g/animazement2022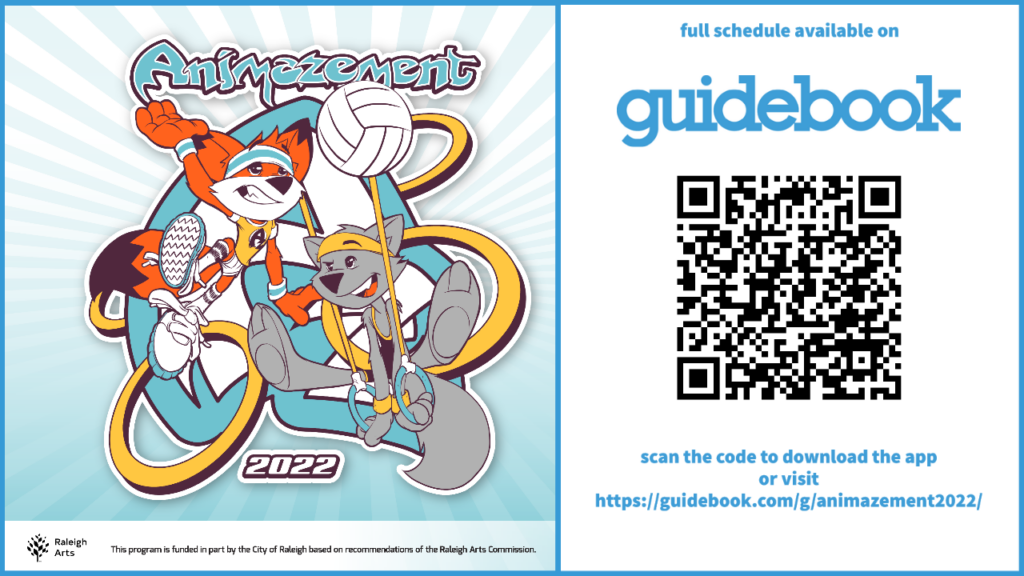 The Guidebook will continue to be updated as we get closer to convention time! So don't worry if you don't see some features you were expecting. Things like the Dealer's Room and Artists' Alley maps will be there soon!
We will also have physical copies of the schedule and program guide available at the convention, but supplies will be limited.